Jaguar Maintenance and Jaguar Repair Service Center in Delhi NCR
Jaguar Maintenance and Jaguar Repair: The holding company for Jaguar Land Rover Limited, a British multinational automaker and a division of Indian auto behemoth Tata Motors Limited, is Jaguar Land Rover Automotive PLC.
Since 2008, when Jaguar Cars Limited and Land Rover were purchased from Ford, Jaguar Land Rover has been a division of Tata Motors. The parent company was renamed Jaguar Land Rover Automotive PLC on January 1, 2013, and the operations of Jaguar Cars Limited and Land Rover were combined into Jaguar Land Rover Limited.
Current Jaguar Cars in Delhi
Jaguar XE (compact executive car)
Jaguar XF (executive car & estate)
Jaguar XJ (full-size luxury car)
Jaguar F-Type (sports car)
Jaguar E-Pace (subcompact luxury SUV)
Jaguar F-Pace (compact luxury SUV)
Jaguar I-Pace (compact luxury electric SUV)
Many Jaguar Repair and Service Centers in Delhi can be substituted with XL Car Care as a trustworthy option. The company's guiding principle has always been to offer customers genuine, original parts at a fair price.
Compared to JAGUAR Authorized Service Centers in Delhi NCR, XL Car Care focuses on repairing Jaguar vehicles and has several advantages.
Cost Effectiveness
Preventive Maintenance advice
Value for Money Solution
Warranty on Repairs
Repairs than replacement approach
Alternative cost-effective solution
The XL Car Care section on areas of expertise provides comprehensive information about our area of expertise in auto maintenance and repair.
We are widely recognized as Jaguar Repair and Service Center in Delhi NCR.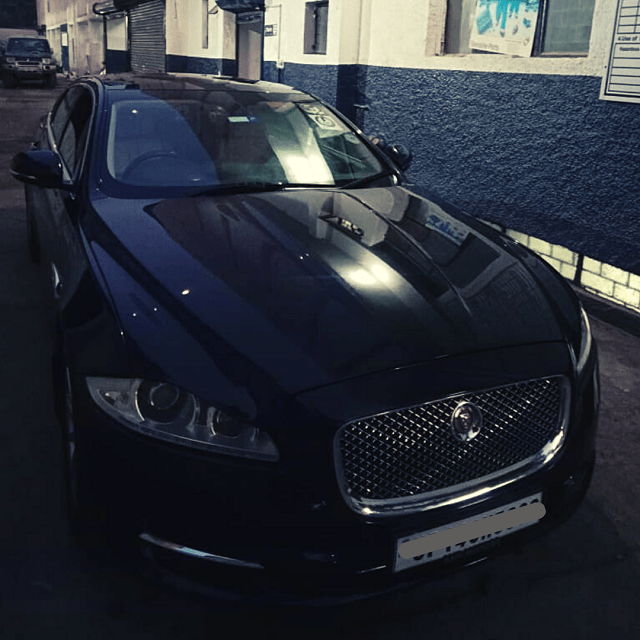 Our technicians at XL Car Care work to improve the appearance of your car with the appropriate tools for the job and a wealth of experience; this is why we are recognized as the best Jaguar Repair and Service Center in Delhi. All of our options for Jaguar auto repair, such as Jaguar Fuel Filters, Engine Repair, Car Cabin Filters, Brake Service, General & Major Services, Air Suspension and Chassis Systems, and Car Air Filters, are created to meet or exceed the standards of official service.
We employ a dedicated team of skilled technicians to perform Jaguar car repairs. We want to keep your new or up-to-date Jaguar operating at its peak performance. Their experience and skill ensure that all work is completed to the high standards set by the manufacturer.
To preserve the value of your car and guarantee that any repairs will hold up, they only use genuine Jaguar parts. Therefore, you can visit our car service centre and put your trust in our services to repair your new Jaguar.
Jaguar vehicle repairs performed by highly trained professionals
We will provide the same expert and high-quality auto repair services for your Jaguar that have made us renowned throughout the valley for maintaining or repairing your vehicle. Jaguar owners should be aware that their vehicles are in the capable and knowledgeable hands of mechanics.
We are aware that customers all over the world are seeking exceptional customer service. And that is what we provide to every customer who enters our gates! If you're trying to find the best Jaguar-approved service facility.
Then we are the only store you will require. One of the best Jaguar repair and Jaguar maintenance shops in the area is what we have to offer you. We carefully select each mechanic we hire, and they have all demonstrated years of unmatched training and experience.
All of our services are supported by the universal guarantee that your car will last for many years! Because they are experts who take pride in offering unparalleled services, auto repair appreciates our norms. You'll enjoy our method of working as much as we do.
For the best Jaguar Repair and Service Center in Delhi to improve your car's appearance, get in touch with us.
We are not like them, like some random mechanic using temporary spare parts. Instead, we always use genuine brand spare parts for your Jaguar to give you a great service experience. We value our clients' expensive cars because we value our clients.
It's important to keep a relationship with our customers going for a while rather than just once. You can therefore drop by our Jaguar auto repair shop whenever you like, and your vehicle will be handled properly and with care. Our services include brakes, oil changes, tyre rotations, filter replacements, inspections, and brakes. We also thoroughly examine the vehicle's body for signs of accident damage, paint damage, rust, etc. Additionally, because our services are tailored to the needs of our clients, you need not worry about the cost of Jaguar car repairs. Additionally, we are always motivated in some way to please our customers. Although most people don't want higher costs, adding services is. As a result, we always consider their decision and provide our best. Therefore, if you also need to fix your elegant royal Jaguar, we also provide brake and motor repairs, suspension and steering assistance, oil changes for Jaguar x-type gearboxes, PC and electrical diagnostics, a fix for water in transmission fluid, and many other services. Contact us immediately to learn more about the advantages of routine Jaguar maintenance.