Jeep Repair and Jeep Car Service Centers in Delhi at XL Car Care
Jeep Repair & Repair Car Service Center in Delhi: When navigating the vibrant streets of Delhi in your Jeep, ensuring your vehicle's optimal performance and longevity becomes a top priority.
Amidst the hustle and bustle of the city, finding a reliable and reputable service centre for your prized Jeep becomes essential.
In this comprehensive blog post, we'll delve deep into the world of Jeep repair and Jeep car service centres in Delhi, focusing on the exemplary services provided by XL Car Care.
Professional Jeep Repair and Jeep Car Service Center in Delhi
Owning a Jeep is more than just having a vehicle; it's a statement of style, durability, and a passion for off-road adventures.
Yet, like all automobiles, Jeeps require regular maintenance and occasional repairs to stay in peak condition.
Choosing a specialised Jeep repair and Jeep car service centre in Delhi is paramount in the sprawling metropolis of Delhi, where options abound.
These centres understand the intricacies of your vehicle and offer tailored care, ensuring that your Jeep remains at its best.
Embarking on the XL Car Care Journey
Among the myriad options available, XL Car Care emerges as a shining star in the realm of Jeep repair and Jeep car service centres.
As an authorized service centre for Jeep vehicles, XL Car Care boasts a team of seasoned technicians with an intimate understanding of Jeep models.
Their commitment to excellence and a passion for maintaining high standards cements their reputation as a sought-after destination for Jeep owners seeking uncompromising care.
The Unique Benefits of XL Car Care
1. Expertise and Experience: The technicians at XL Car Care are not just mechanics; they are dedicated professionals with extensive experience handling a diverse range of Jeep models.
Their knowledge of Jeep's engineering intricacies ensures precise diagnostics and practical solutions.
2. Genuine Parts and Equipment: The authenticity of your Jeep matters.
XL Car Care exclusively uses genuine parts and specialized equipment approved by Jeep, guaranteeing your vehicle's performance and safety remain unaltered.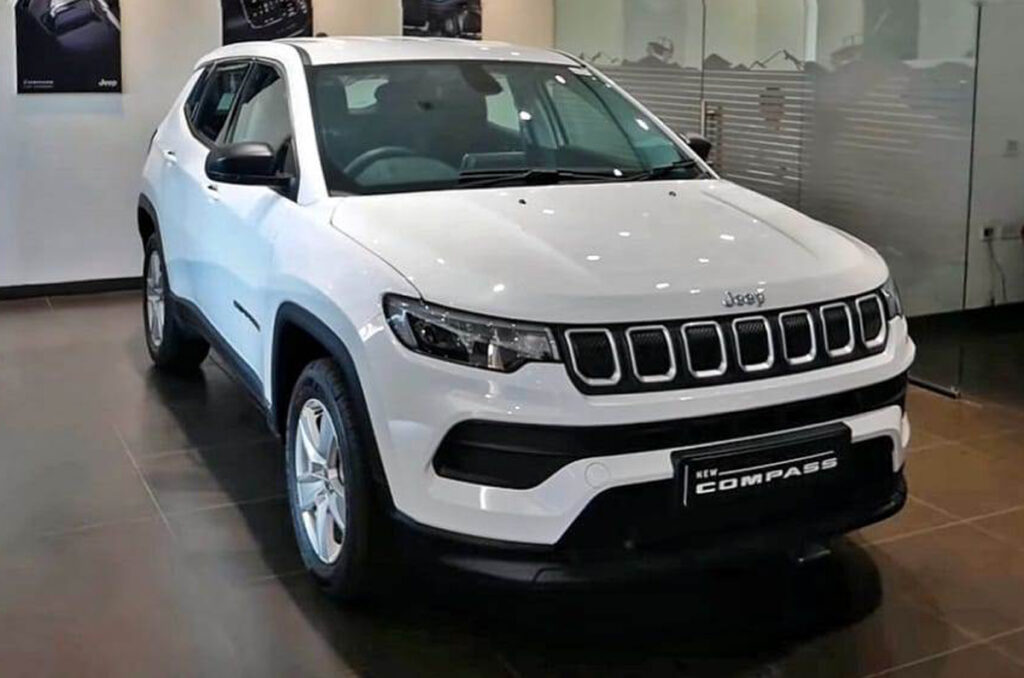 3. Comprehensive Services: XL Car Care is a one-stop solution for all your Jeep's needs.
Their comprehensive range of services covers everything from routine maintenance tasks like oil changes and tire rotations to complex diagnostics and repairs.
4. Personalized Care: Each Jeep model is unique, and XL Car Care recognizes this.
Their approach is tailored to address the specific requirements of your vehicle, ensuring that it receives the individualized attention it deserves.
5. Commitment to Excellence: At XL Car Care, excellence is not just a buzzword; it's a way of operating. Their meticulous attention to detail and dedication to quality shines through in every service interaction.
Navigating Your Jeep Car Repair and Jeep Service Journey
As a Jeep owner navigating Delhi's dynamic landscape, entrusting your vehicle to XL Car Care translates to an investment in its long-term health and performance.
Regular servicing and maintenance do more than just optimize your driving experience; they safeguard your Jeep's value and longevity.
Whether you're seeking routine upkeep or specialized repairs, XL Car Care provides a sanctuary of expertise where your Jeep's well-being takes centre stage.
Remember, your Jeep deserves nothing short of the best, and at XL Car Care, you're assured of superior service that aligns with the essence of your vehicle.
Final Thoughts on Jeep Repair and Jeep Car Service Center in Delhi
Maintaining the prowess of your Jeep amidst Delhi's vibrant chaos necessitates the support of a service centre that comprehends the brand's distinct character.
XL Car Care's commitment to excellence, deep-rooted experience with Jeep models, and unwavering dedication to genuine parts and quality make it an unparalleled choice among Jeep car service centres in the city.
Entrusting your Jeep's care to XL Car Care means investing in its enduring performance, allowing you to confidently navigate Delhi's avenues, knowing that your prized possession is in capable hands.
Jeep Repair in Delhi, Jeep Car Repair in Delhi, Jeep Car Servicing in Delhi, Jeep Servicing in Delhi, Jeep Servicing, Jeep Car Repair, Jeep Repair in Delhi NCR, Jeep Car Workshop, Jeep Car Repair in Delhi NCR, Best Jeep Repair in Delhi, Best Jeep Car Repair in Delhi, Best Jeep Car Servicing in Delhi, Best Jeep Servicing in Delhi, Best Jeep Servicing, Best Jeep Car Repair, Best Jeep Repair in Delhi NCR, Best Jeep Car Workshop, Jeep Car Repair in Delhi NCR